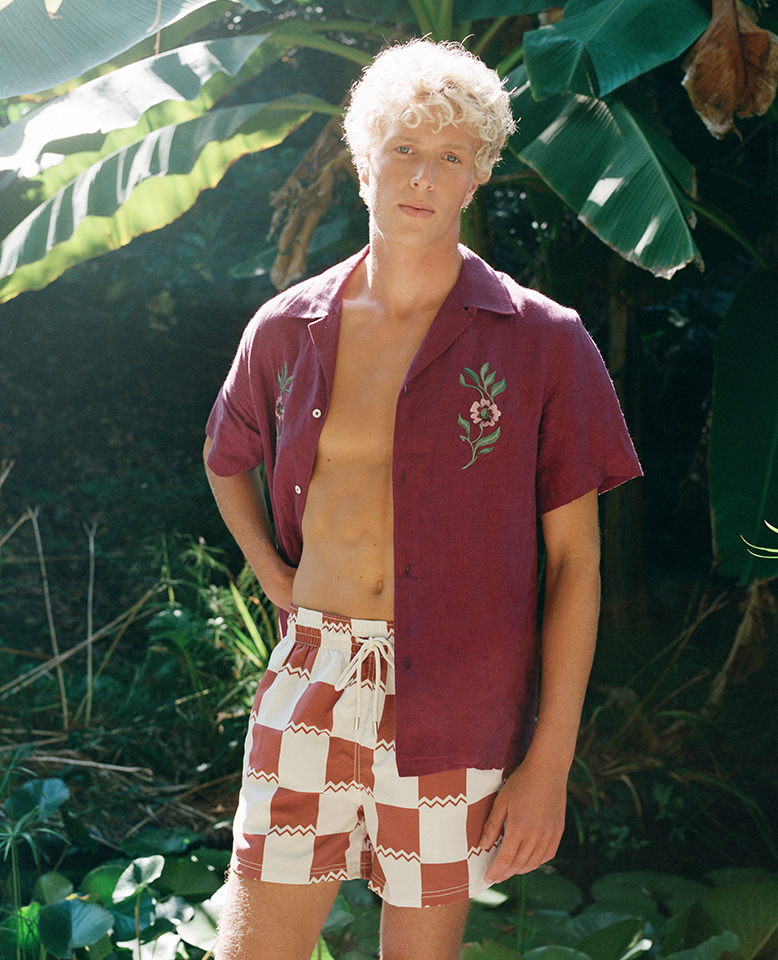 Atalaye was born out of our drive to create fashion pieces that are elegant, ethical and responsible. Incredibly timeless, our men's swim shorts were designed to last through summers and trends.
Demanding when it comes to quality and kind to our planet, they are made from long-lasting recycled materials, specifically suited for bathing, whereas their short length and comfortable cut will be perfect for all body types and summer activities.
Our swim shorts are made in Portugal, in factories that specialise in swimwear. Besides, all our products are Oeko-Tex certified, an independent label that helps to protect effectively both consumers and the planet. This label is pioneering the creation of tests that aim to limit the use of chemicals, and whose thresholds go way beyond what is currently in effect on a national and an international level.
Our shorts have been conceived with quality in mind for a high-end finishing touch along with the least impact possible on nature and the sea.
Since 2020, we support Sea Shepherd France and are proud to donate 1% of our yearly sales revenue to the protection of the marine wildlife.